project for LARA (Latin American Roaming Art)
For this project I worked with archival footage and old postcards of the historical city of Honda. The gesture was to peel from the postcard the image of it´s emblematic object, usually a depiction of a "glorious past" and project it in to a three-dimensional piece, as it regains its materiality.
Perhaps with this simple gesture I intend to underline the distance between us and these images, in a political, social, economic and chronological sense. It´s also a call for attention to their actual physical presence, their promise revisited. How to reconcile the image of Honda's glorious past that was narrated to us, with the impossibility of verifying it in the current state of things (ruined, in several ways and for different reasons). To materialize this objects in space and show their fragility, extract them out of this idyllic landscape, frozen in time, bringing them to a physical and tangible reality. Show them as witnesses of the many failures of our project as a nation.
Puente Navarro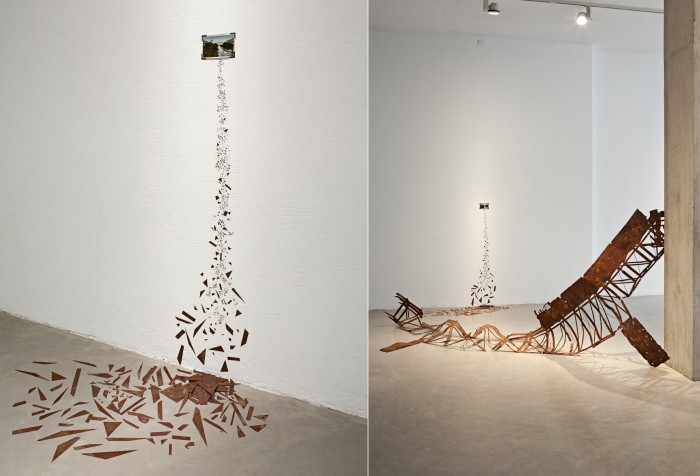 Puente Pearson